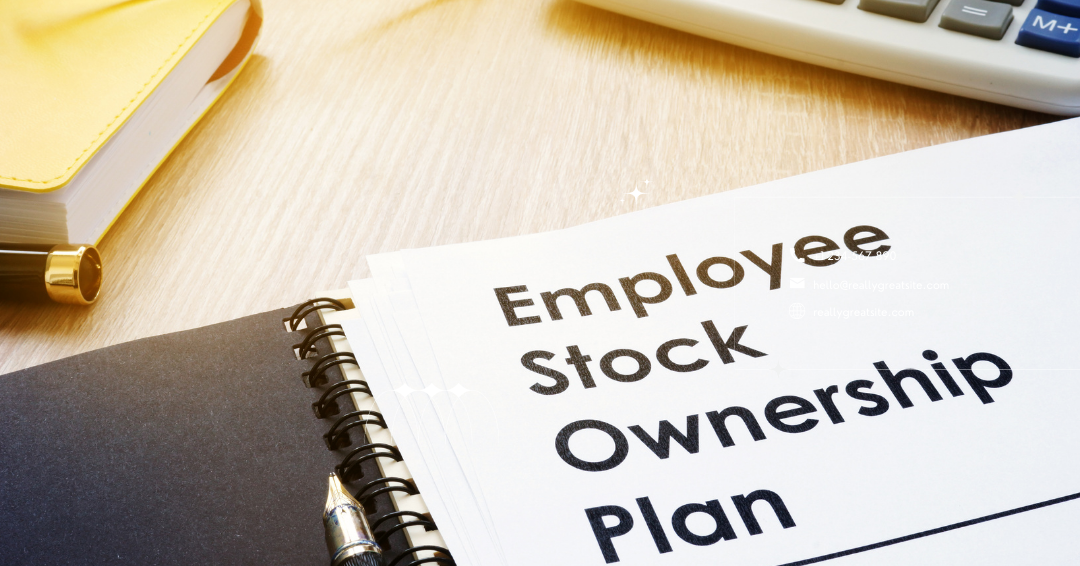 Employee Stock Ownership Plans (ESOPs) are well-established across multiple industries as a tool to attract and retain employees. For decades employees in the US enjoyed the benefits of ownership through ESOPs. In Asia however, particularly Southeast Asia, these kinds of mutually beneficial incentive schemes remain somewhat novel or indeed mysterious. 
Countless startups and legacy companies have yet to explore the many ways they can benefit from share ownership programs. ESOPs can bring not only a new sense of ownership into existing employees but attract fresh talent. They potentially create long-term employee empowerment, engagement and have grown far beyond something static in a spreadsheet.
The birth of ESOPs
ESOPs have come a long way since they were first created by Louis Kelso in 1956 in California. Employee ownership is now more commonplace and many companies in the US offer it as a standard form of compensation. As of 2021, there are more than 6,000 plans implemented across different US businesses with US$1.6 trillion in AUM. ESOPs represent an opportunity for employees to have a share of the company that they work for and with. To in essence achieve exponential returns on their human capital investments – whether manual or intellectual. The media and water coolers are full of stories of individuals and groups that have achieved overnight wealth based on share ownership. Pretty much the quintessential "American dream".
ESOPs and share ownership programs in APAC
How does this affect other regions of the world? While some aspects of American culture have become global in nature, have ESOPs? Has the concept of employee ownership? What are the key barriers and challenges faced by APAC organizations?
There are three main barriers to ESOP adoption in APAC:
Traditional APAC Ownership
There is a fundamental shift in organizational ownership in APAC. 85% of companies in APAC are currently family owned and/or run . In fact, of the top 750 global family businesses as ranked by revenue, more than 20% are APAC-based. However as new generations come in, there is a shift to a new vision – and ownership structure. The reality is that ESOPs are not only confined to start-ups. A company can implement an ESOP at any point in an organization's lifetime. New blood in these companies, new technologies and the need to engage new talent have created a shift in the traditional "family only" structures.
As family-owned businesses across APAC consider their futures, succession, new generations and potentially new markets, ESOPs present a number of key opportunities to re-engage and reward long-time employees and attract and incentivize new generations of employees. Particularly important in the face of the talent shortage in APAC.
The Knowledge Gap
A key barrier is that in APAC, employees, companies and indeed HR often have limited understanding of what an ESOPs is and how it works. While financial pragmatism is core in APAC, without a clear understanding of the key benefits of share ownership, ESOPs will never be fully embraced.
Given ESOPs in APAC have grown primarily through start-ups there are fears that are based on stability (what if the company fails), or financial gains (what if the payout isn't as high as the potentially higher cash salary?). There is confusion about vesting, about cliffs, about what happens when an employee leaves.
Additionally often HR professionals haven't had the opportunity to work with ESOPs due to their relative scarcity in APAC. Consequently a potential knowledge gap exists – if they do not have a full understanding of ESOPs then importantly they cannot explain them.
The lack of understanding of ESOPs at not only the employee level but at the company level plays a major role in the lack of adoption of ESOPs by APAC companies. Improving basic understanding of how ESOPs work, their role, their benefits and how to best deploy them ultimately delivers value to all stakeholders.
Culture
Layered on these issues is the fundamental cultural and behavioral change needed to shift from the traditional forms of remuneration (salary, bonus and perks like 13 month pay) to something seen as more subjective. Many do not see ownership as a tangible and measurable factor. However, younger millennials are now in their mid-to-late 20s and Generation Z are now entering the workforce. A recent Deloitte report showed that these individuals seek employment that gives them a sense of purpose, even in Asia. However, the 2021 Millennial and Gen Z Survey showed that there was a slight dip globally in loyalty in these workers post the pandemic.
Employees across APAC are both seeking purpose and seeking financial surety. Well-explained and understood ESOPs can provide both a tool for retention, the sense of ownership employees seek and loyalty in a world where there is a talent shortage.
This desire for purpose has been evidenced by what is being called the Great Resignation. A global trend that accelerated during the Covid-19 pandemic and is increasing as more people seek overall satisfaction in not only their work but in their workplace.
Moving forward ….the ESOP way
That there is a shift in corporate culture in APAC is not in question. That employees and organizations have the tools and knowledge to implement the shifts needed is a more complex question. ESOPs remain an incredibly beneficial but unfortunately underutilized tool in APAC . However the needle is moving. Companies like Singapore-based talent hub Glints implemented employee-friendly ESOPs because they understand the potential of a lucrative ROI. The beauty of ESOPs is their flexibility. One size does not fit all and there is an ESOP out there appropriate for every business type and structure.
These tools aren't all that complex to understand and needn't be disruptive to a business, and that is precisely the point. They are more than the sum of their parts – the value that they deliver to employees far exceeds simple remuneration. Ownership, talent attraction, retention – these are just some of the "soft benefits" ESOPs can and should deliver to APAC companies who embrace the share ownership model.
To find out how your company can benefit from either setting up an ESOP or better measuring and managing an existing ESOP talk to one of Sprout's experts. Set up a free consultation appointment with us today.
Want to know more about how the world of ESOPs and Cap Tables? Read our blog It's Not Really About the Cap Table – Sprout (getsprout.co)